Print quality
Posted on 9th February, 2019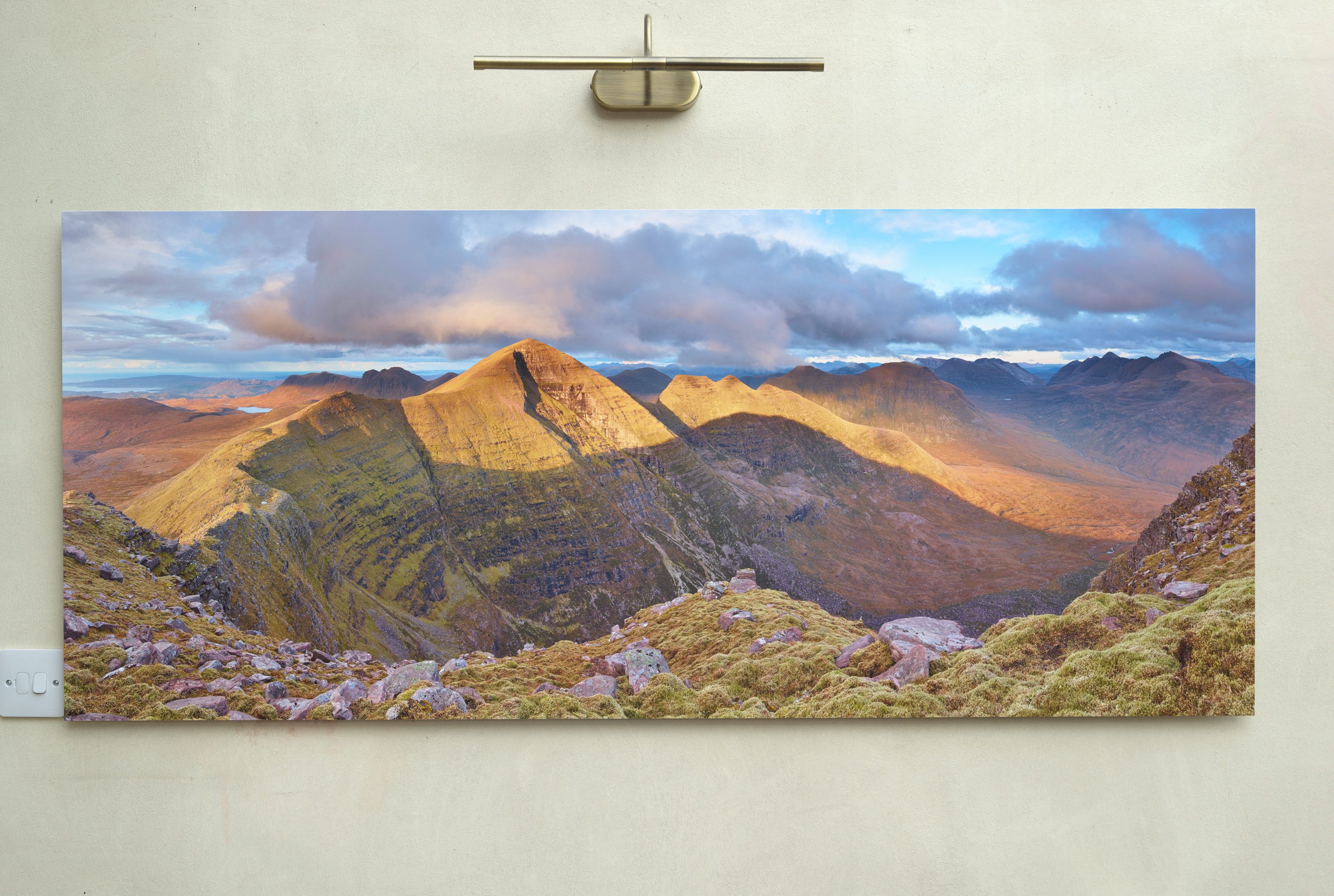 Above is a photograph of a 60 inch fine art print bonded onto aluminium which has been attached to the wall using a wooden batten (which comes with the print). This gives a crisp, modern appearance, and there is no glare from glass. The colour depth, tonal range and detail is beautifully conveyed in the print.
Also important in terms of the final print quality is the whole image making process which produces the final file which is sent to print. Most of my images have been made using a view camera - either 5x4 inch film which has been drum scanned, or a medium format digital back. The combination of the view camera, excellent lenses, and the resolution, means that the images have a very natural reproduction of colours, tones and textures. Generally, very little sharpening is applied to the file because the image capture process produces a file that is 'naturally sharp'. When we look at a landscape, we can experience many things, but we never note that a landscape is 'sharp'!
The giclee prints are made using the latest professional art inkjet machines. All prints are made on 285 gsm Hahnemühle Pearl paper which offers natural blacks and whites, vibrant colour reproduction, excellent detail, and a lovely texture similar to orange peel. The satin finish of the resin coating gives depth to the image which, when combined with the texture of the paper and the vibrant colour reproduction, give the feel of an oil painting.
Prints are delivered in a wide bore protective cardboard tube, and prints bonded onto aluminium are extremely well wrapped with special paper to protect the print surface, bubble wrapped, then the edges are placed in protective foam, and all this is flat packed in cardboard.